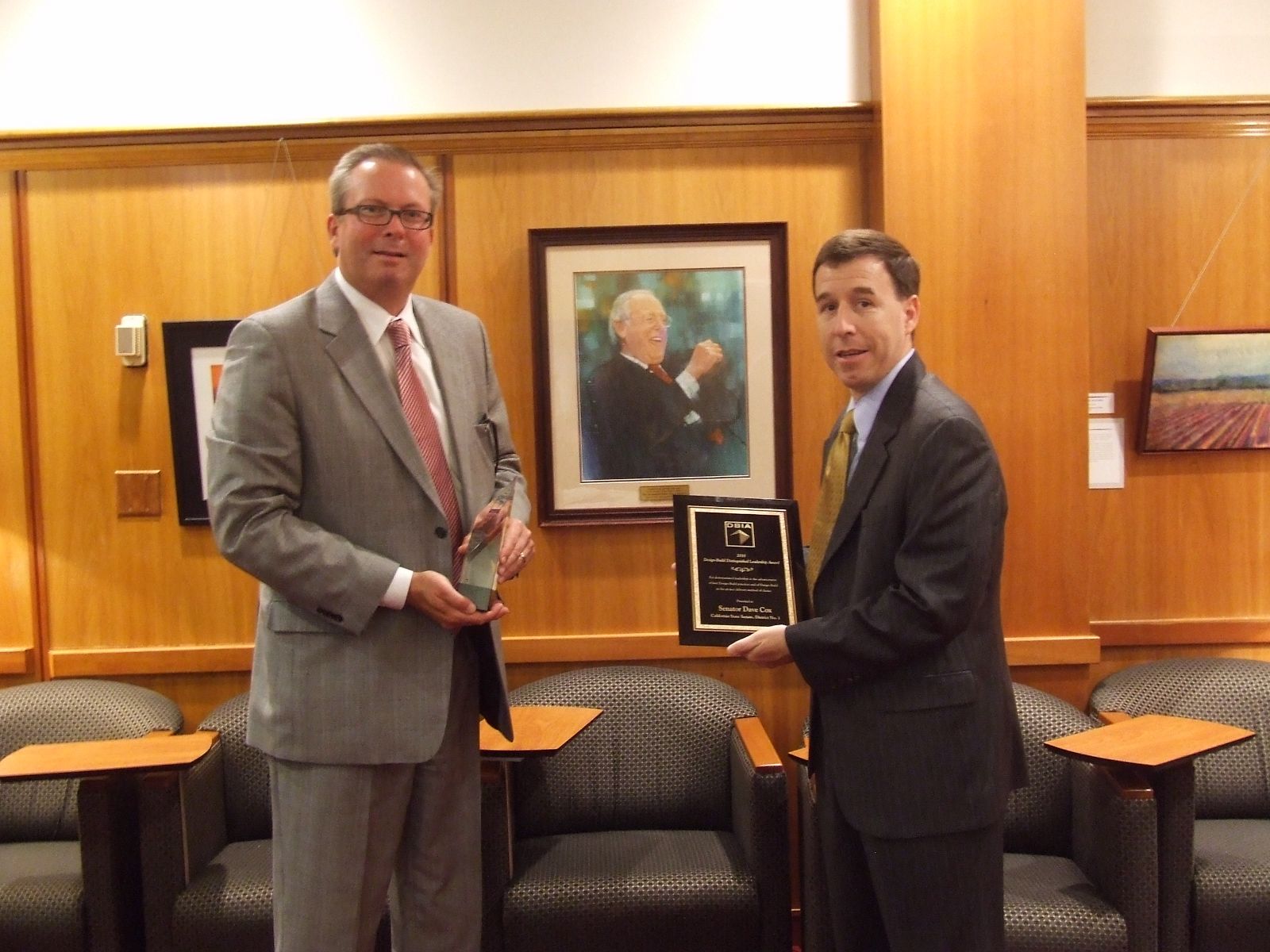 (On right, Kevin Bassett, Senate Republican Leader Bob Dutton's current Chief of Staff and former Chief of Staff for Late Sentaor Cox with Beau Biller on left)
Recently the DBIA Western Pacific Region honored the late California Senator Dave Cox by presenting the DBIA's regional and national "Distinguished Leadership Award" for 2010. These awards were presented to the Cox family through the late Senator's Chief of Staff.
It was with great sadness the DBIA Western Pacific Region learned of Dave's passing last year. Our legislative committee worked closely with Dave and staff in the passing of a number of bills that made the use of the Design-Build project delivery method available to many public agencies including all of California's cities and counties. We were also honored to participate in Dave's special Senate Select Subcommittee in 2010 for the extension of Design-Build. The people of our State lost a true Design-Build champion.
He was a remarkable legislator. His legacy lives on. His vision and efforts will save California taxpayers millions of dollars in the years to come.