Sacramento Chapter Sponsorships for 2023 now available for a limited time.
Sign up ASAP to be a sponsor for 2023. Sponsorship opportunities have different benefits based on levels.
Platinum $5,000 (limited to 3)
Gold $2,500 (unlimited)
Silver $1,750 (unlimited)
Bronze $1,000 (unlimited)
Questions? Please contact: Lorretta Laslo, Gilbane Building Co. - 916.990.3435 LLaslo@GilbaneCo.com or
Aaron Schwartz, DPR Construction - 916.751.0709 AaronS@dpr.com
Click here for pdf of Sacramento sponsor document and sign-up form.
Benefits as shown below: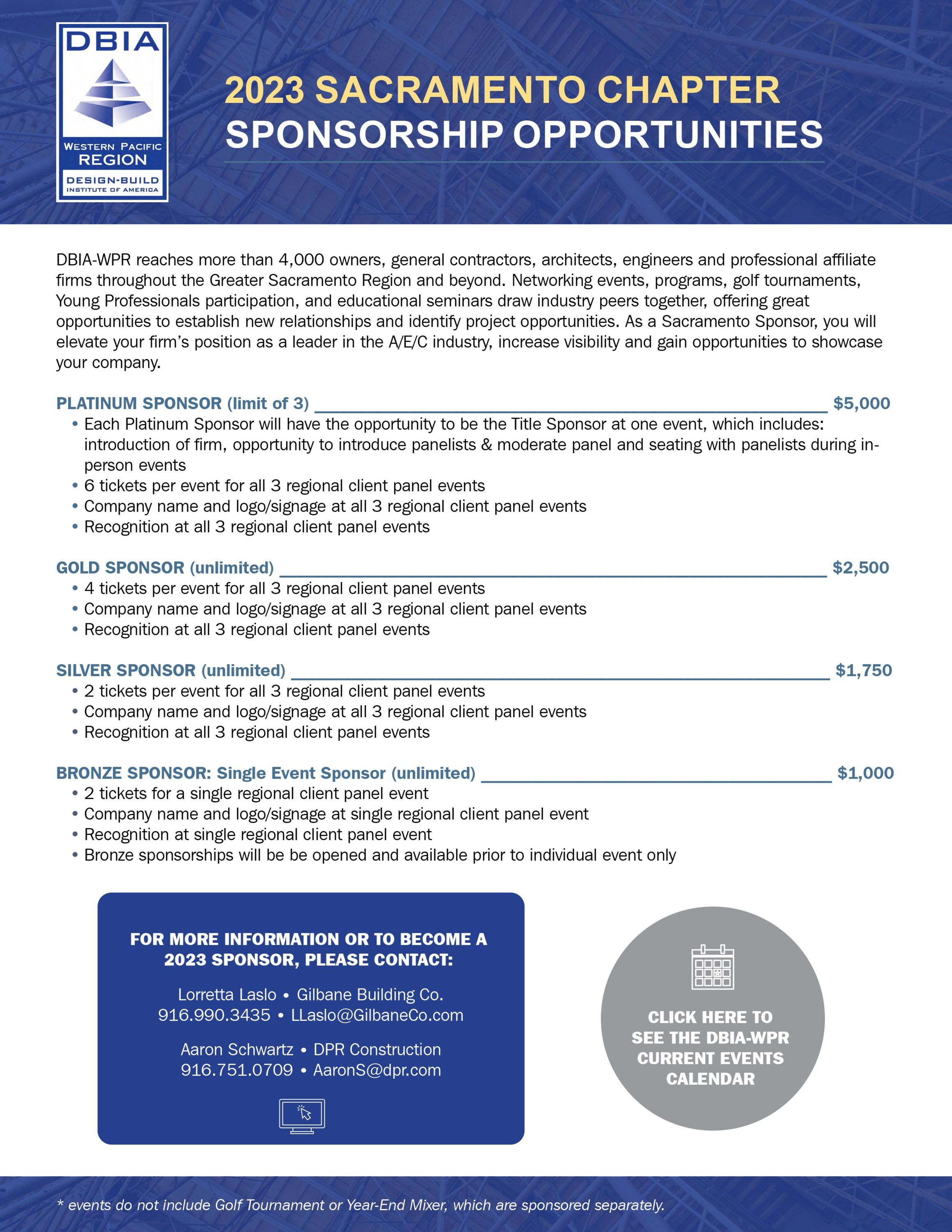 SIGN UP Form:
Paying by credit card:
Step 1. Please email completed form and logo to LLaslo@GilbaneCo.com and AaronS@dpr.com
Paying by check:
Step 1. Please email completed form and logo to LLaslo@GilbaneCo.com and AaronS@dpr.com
Step 2. Please include copy of form when mailing the check to:
DBIA-WPR
21520 Yorba Linda Blvd., Suite G-419
Yorba Linda, CA 92887
Attn: 2023 Sacramento Sponsorship Program