2012 DBIA WPR Award Winner: Sharp Chula Vista Emergency Department Expansion, Hensel Phelps, Southland Industries
Skip sidebar features and jump directly to main page content.
Skip page content and jump directly to page footer.
The South Orange Community College District, Ivine Valley College, Building A400 Presentation
DBIA-WPR had a great turnout at the amazing Biltmore hotel on Tuesday morning. Bob Hartung of Alternative Delivery Solutions moderated a panel consisting of Brandye D'Lena from SOCCCD, Dave Challis of Swinerton, and Andrea Cohen Gehring from DLR Group. They presented the design build procurement process that SOCCCD used to minimize the cost to the db teams submitting. It was very well done, and fascinating.
Finally, a design-build procurement method that resolves 3 major perceived impediments for many. The South Orange County Community College District, Irvine Valley College, Building A400 project is successfully under construction. The case study presentation focused on the unique project delivery method that launched the project forward adhering to best practices of D-B with values of IPD and LEAN Construction. The audience learned the basic principles of the procurement process, with anticipated outcomes, and heard from the Owner, Architect and Design-Build Contractor as to their perspectives of the process thus far.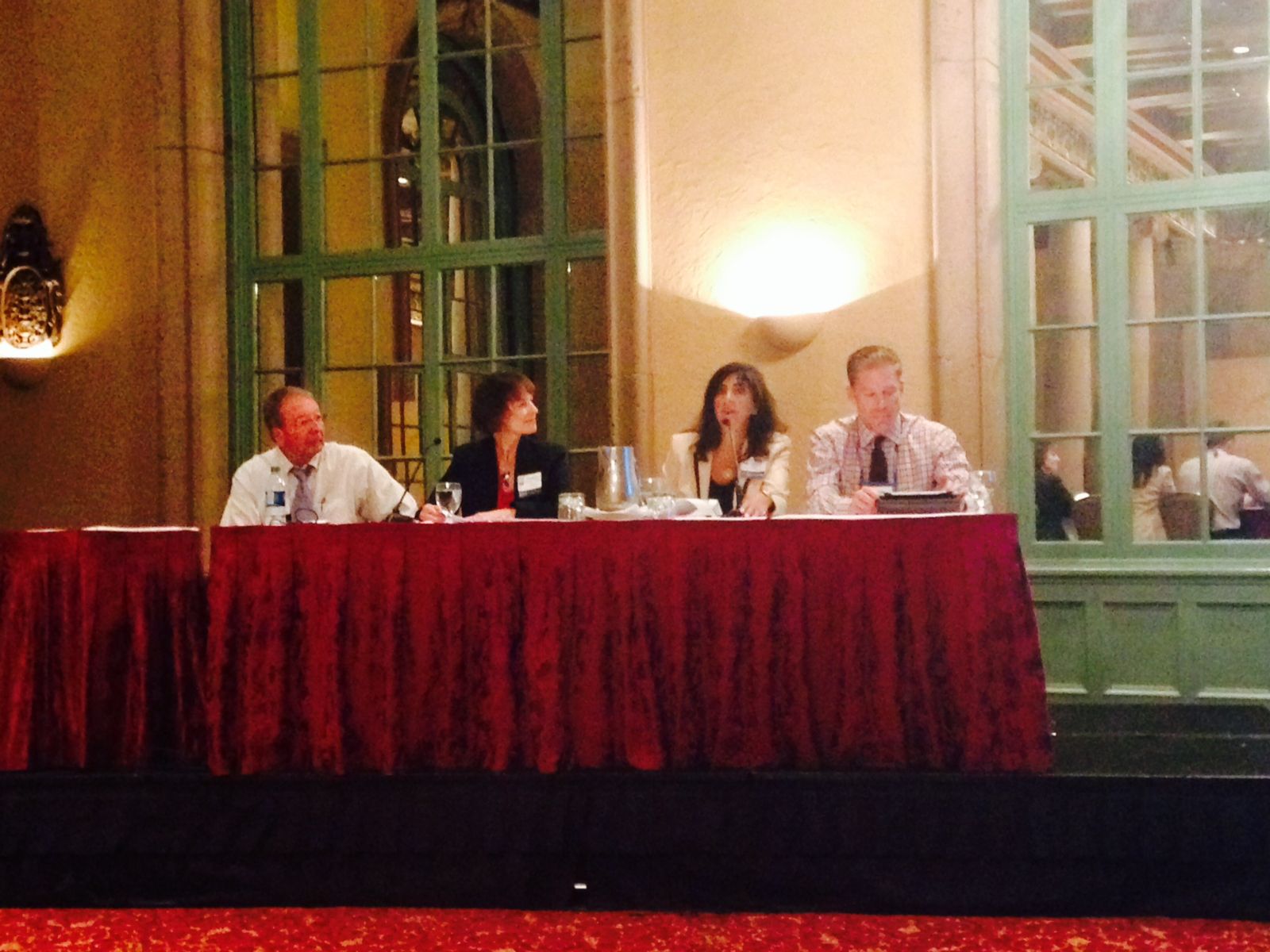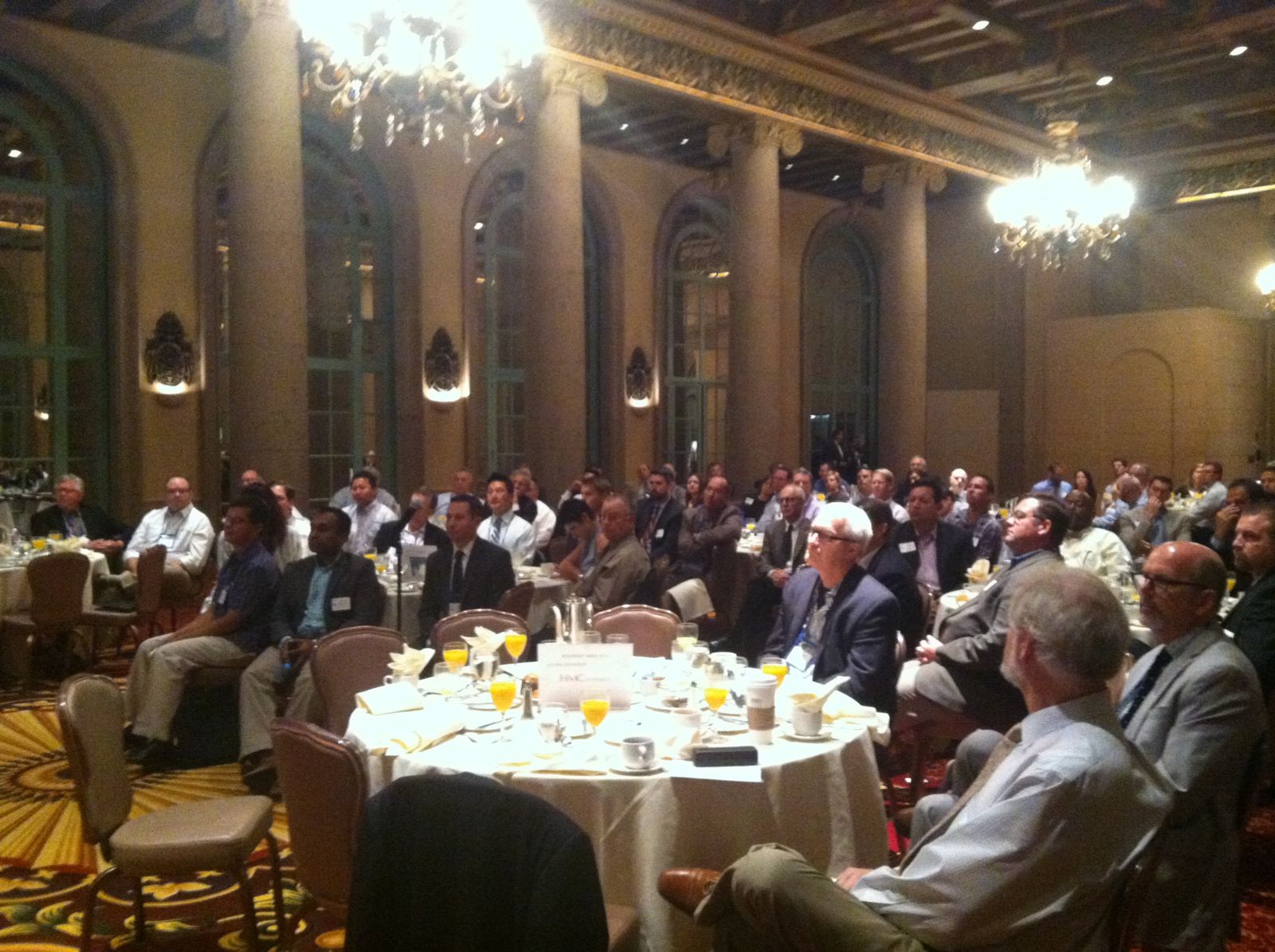 Pictured abvove: Bob Hartung, Brandye D'Lena, Andrea Cohen Gehring, and Dave Callis
Kirk Van Cleave, P3I
DBIA-WPR Board Member and LA/OC Chapter Chair