By Micheal Moore, City of Anaheim
The LA/OC Chapter of DBIA facilitated a panel presentation in Los Angeles on September 17, 2015. The panel consisted of public agency owners who provided insight on factors that are driving their decisions to use design-build. Panel members included Shane Silsby (County of Orange), Mike Sarullo (City of Los Angeles) and Jacob Williams (County of Los Angeles).
Each panelist described the owner's perspective on such issues as dealing with limitations on enabling legislation, resilience to change, and future projects that are in the pipeline. Jacob Williams described how he changed project management at his agency to embrace partnership and integration with designers and builders. This has improved project delivery on many large projects and makes the County of Los Angeles a leader in design-build among public agencies.
The audience was engaged and learned some of the challenges public agencies face in choosing design-build, the limitations on selection process, and hurdles owners face in training staff. Jacob Williams encouraged owners and practitioners to utilize DBIA's training and certification program to help create the base knowledge needed to implement "design-build done right". This panel presentation was very educational and would be good for other chapters.
"Bringing in a Design-Build Boot Camp tailored to the Department's needs helped overcome
perceptions and create shifts in the mindset that are needed beyond tools and best practices."
Jacob Williams, County of Los Angeles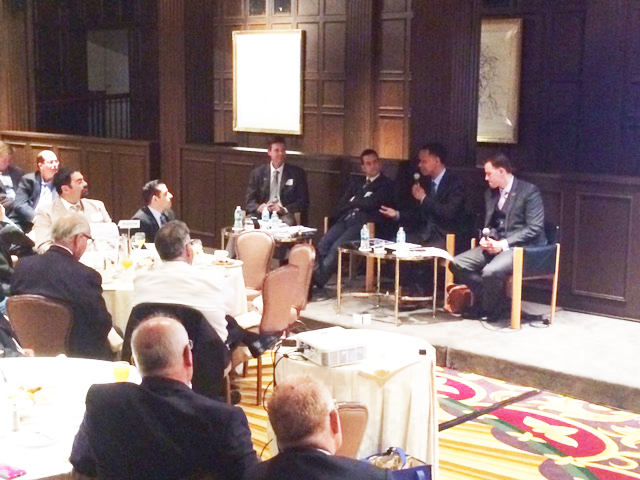 (panel - left to right: Micheal Moore, Mike Sarullo, Jacob Williams, and Shane Silsby)